Alpha News
ALPHA updated of integrated management systems
19 Sep, 2019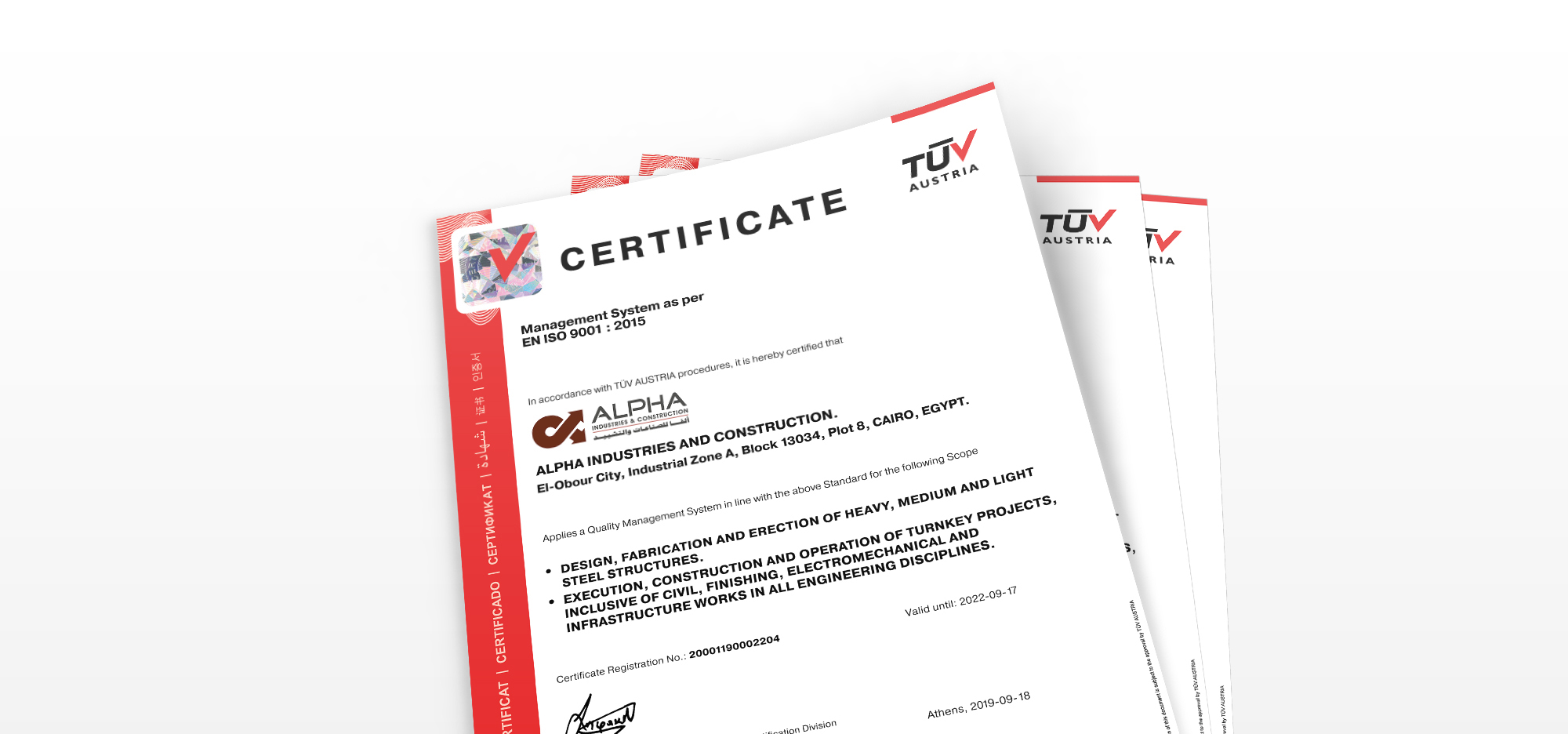 ALPHA has updated Integrated Management Systems with TÜV AUSTRIA
- ISO 9001 : 2015 - Quality Management Systems.
- ISO 14001 : 2015 - Environmental Management Systems.
- ISO 45001: 2018 - Occupational Health and Safety Management Systems.
For the manufacturing sector and the construction sector together, this reflects ALPHA's commitment and its work according to the best and latest standards global practices and the extent to which they meet the international requirements, to provide the best distinctive services to customers.